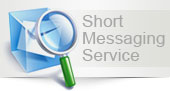 You can use this service to send single or Group SMS to any mobile phone in India. You can set your own sender id to personalise your message, Send personalised Group messages to promote your products or services and also use this service for inter-office communication.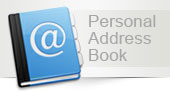 Store all your contacts in our Online Personal Address Book Service. There is no limit on the maximum number of entries you can store. You can segregate your address book in groups to facilitate in sending group SMS easily without selecting the numbers each time.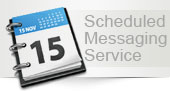 Plan up your daily activities using our Scheduled Messaging Service. You can schedule your appoint-ments, Birthday and Anniversary dates of your Friends and Family to wish them automatically. Could be also used in business to remind clients any information which then need to be reminded.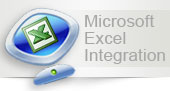 You can use our easy-to-use Address book importing application. This Application can import all names, addresses and contact information from an Microsoft Excel Worksheet. This enables you to easily get your online address book updated without having to enter all the details online.